Babe, you captured it all. I couldn't have said it better with all these details. I plan to rock my natural hair and I don't care what people's opinion are, after all they are entitled to it. I natural hair is what GOD Himself gave me (I am fearfully and wonderfully made) and I plan to enjoy this heritage. Thanks for such a detailed post!
COILY HEAD OF HAIR
Re-blogged from Yellow Igbo Girl's blog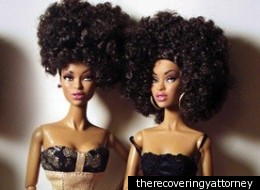 My Afro is going to be one year, in september. And I'm super excited to have reached this point.
And as much as I want the long luscious hair, I also want to enjoy my hair, so I'm not afraid of the dye bottle at all at all.
Anyway,I've gradually been planning my move back to Nigeria, permanently. And one of the things I considered, was whether I could survive with my natural hair, in these parts. And I made a few observations:
1. Nigerian Hair Salons are anti-natural hair: The moment you walk into a salon, to make your natural hair, the first thing they'll ask, is if you're 'deeper life'.
Next thing, they'll go 'Aunty, this your hair too hard oh. E too plenty oh. You no go relaz your hair'?
I remember when I first went natural, and didn't know the…
View original post 778 more words